Many people think that the door handle is just a trivial little thing on the furniture. In fact, it is indispensable jewelry in cabinet furniture. Without it, you may find a lot of inconvenience in daily life.  So, don't underestimate it.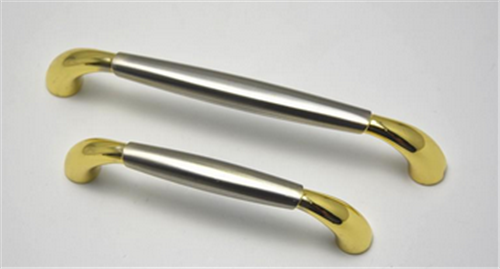 There are many kinds of design of the door handles, which are mainly chosen according to the personal use habits and the user scenario. Now,  here is some suggestion for you.
1.  
Common Pulls
Install a handle at a proper place of the cabinet door, which is the most common design of door handle that you can see everywhere. It is mainly for the convenience of the switch cabinet doors. There are many choices in style and finishes. The handle should match the theme of the decoration, the style of the furniture, the function and the overall style of the home.
2.  
Rotation Pulls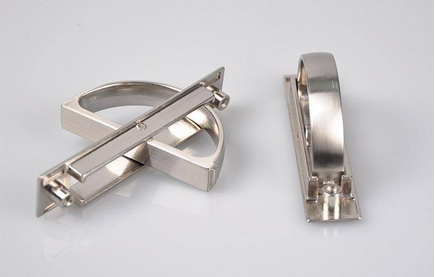 Rotation pulls are also common in life. The front and back sides are flat and curved respectively, which realizes the flip of the door handle. Just press the upper or lower part of the handle to flip it. Such handles are usually applied to Japanese Tatami.
3.  
Hidden Pulls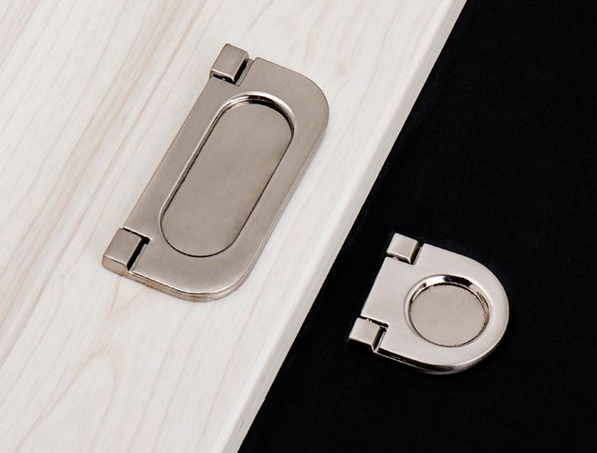 The hidden pulls are quite creative. Such design guarantees the integrity of the façade, which is much more user-friendly.
4.  
Push-open Cabinet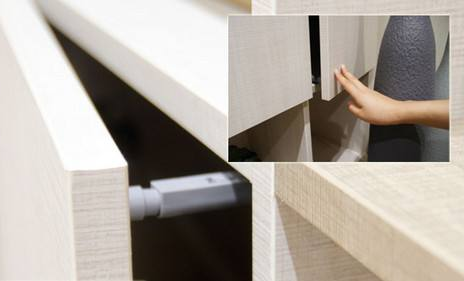 The push-open door handle is now more and more popular. It is another totally hidden pull design. Install a spring-loading device inside the door. When the door is pressed, it will automatically pop open. The largest advantage of this design is that is very convenient and user-friendly. However, coins have two sides. You have to push exactly the push-open system hardly when you need to close the door, otherwise, the door will be difficult to close.
Tips for choosing the door handle
1.  
Entrance
At the entrance, you can choose knobs with close colors of the cabinet panels. The handle of the entrance cabinet is mainly decoration, while the handles of the shoe cabinet are more functional.
2.  
Kitchen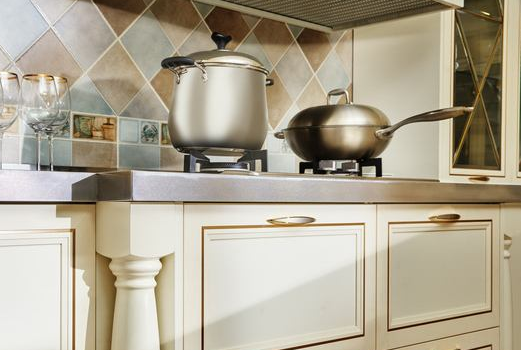 Kitchen cabinet door handles are very frequently used every day, at least three times per day. Because kitchen cabinets are always used when your hands are oily or full of food. So these handles should not be too sophisticated, with too much texture. Otherwise, it would be very hard to keep clean. Moreover, you should choose durable, corrosion-resistant material like aluminum alloy as well.
3.  
Living room
The cabinets in the door in the living room is relatively less frequently used, so the handles can be more decorative. It can be chosen to be similar to the electric devices, such as black, gray, dark green.
4.  
Children's room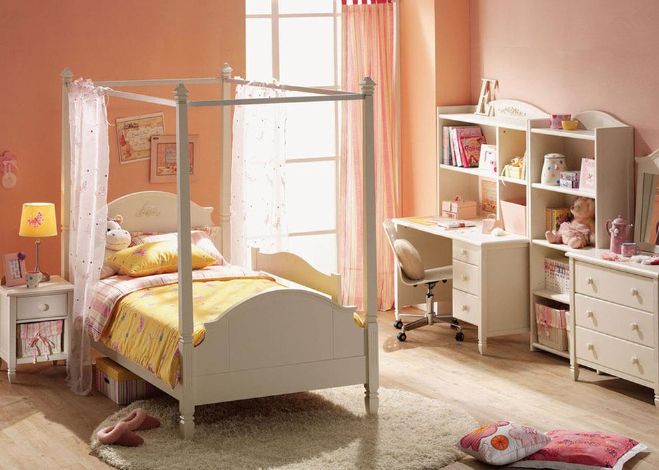 The design of the door handle in the children's room is more concerned with safety. Handless design, hidden design, curved design are all good choices for children's room, in order to prevent children from being injured.